It's that time of year again! Coachella lust takes over as we ask ourselves, why aren't we there?! Let's take a look at the celebrities who partied it up in style last weekend...
Throwing caution to the wind, Rihanna dodged the 70's fringing for a fluffy number, complete with hot pink Doc Martens. She might have been sweaty, but boy was she stylish.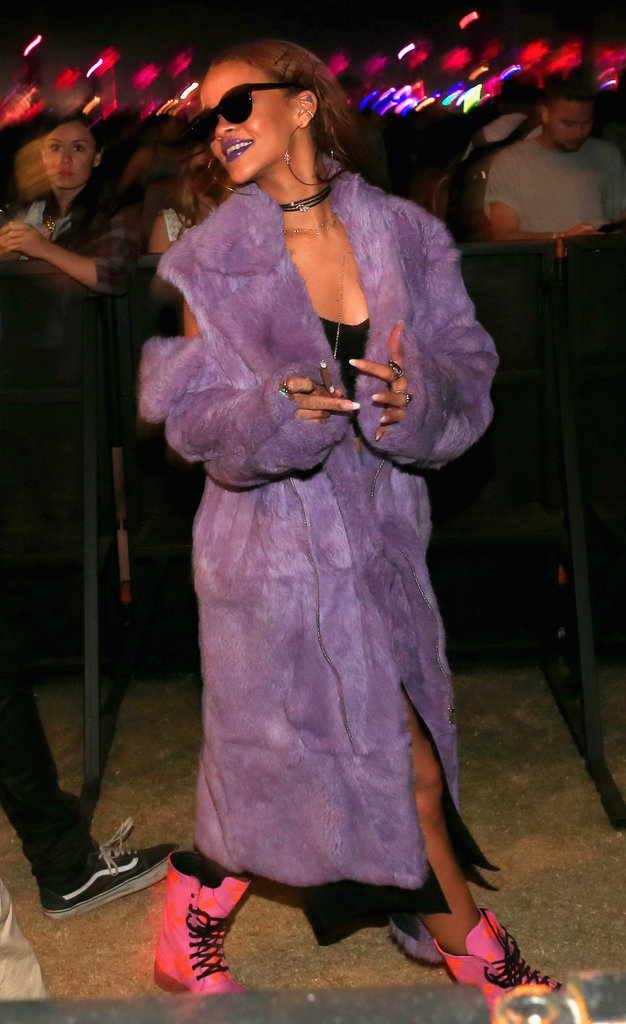 Pop star Katy Perry was in full bloom at this year's festival in an exquisite semi-sheer number, decorated with daisies. She finished the outfit with milkmaid plaits- this has me dreaming of summer!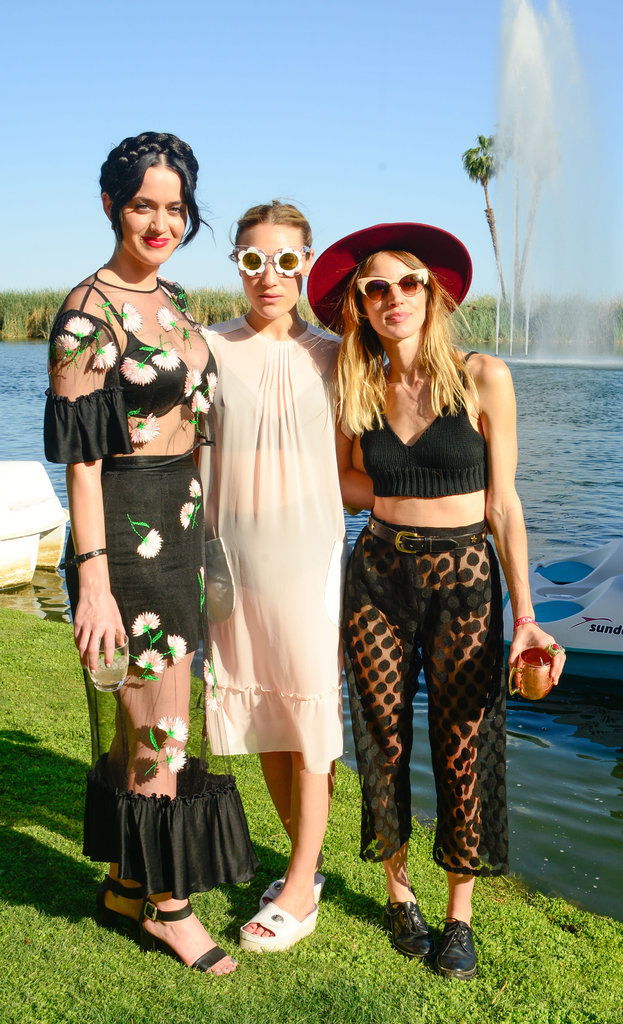 Despite her quirky execution, Hough managed subtle nods to a number of catwalk favourites this season. A 90's crop, offset with sporting details accompanied that classic plaid shirt with denim shorts.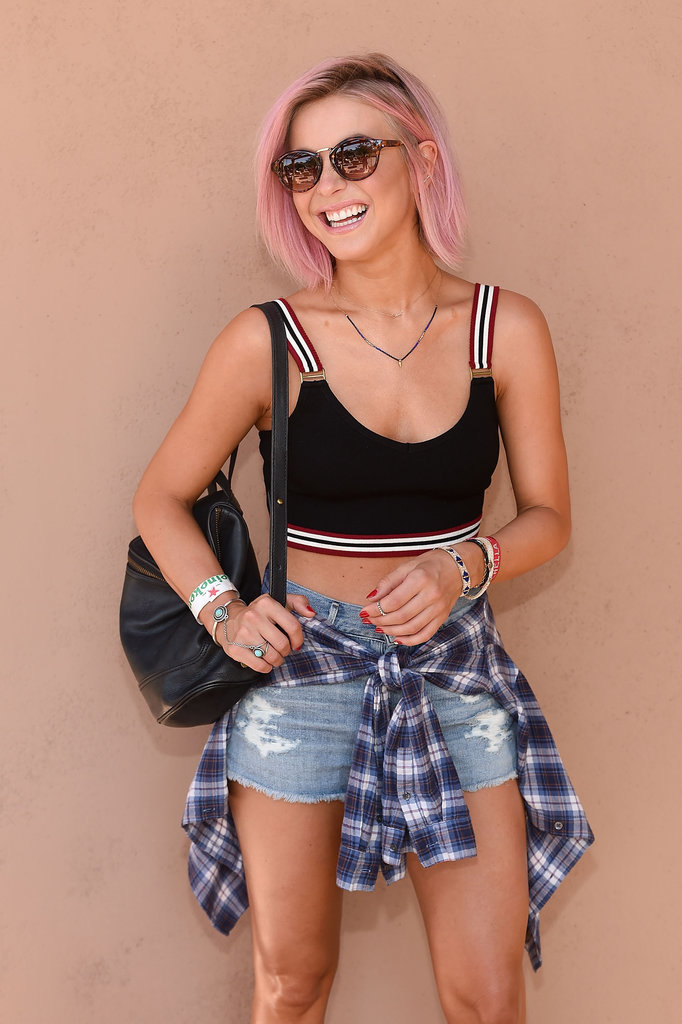 I love EVERYTHING about this look. From the intricate black crochet, to the purple hair, to the bohemian-style silver coin necklace. Perfection Miss Dunn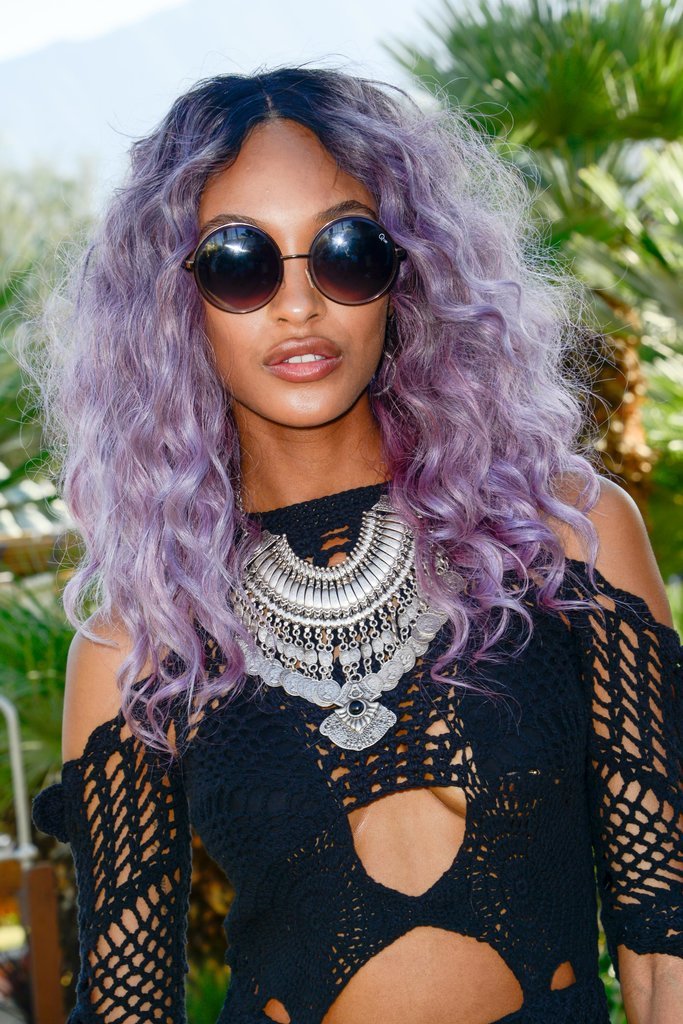 Newly-engaged FKA Twigs took to the stage this weekend, returning to retro in her white track pants, offset with a nude, beaded crop top. I'm feeling you girl!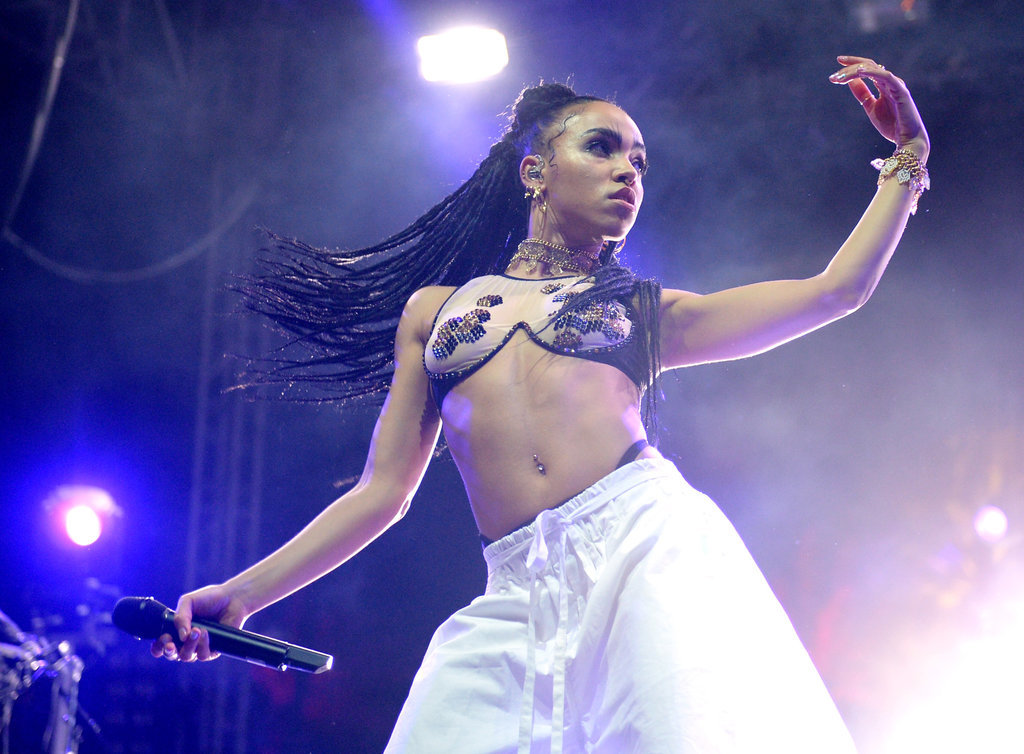 Modern Family's Sarah Hyland looked adorable in her suede co-ord, so boho!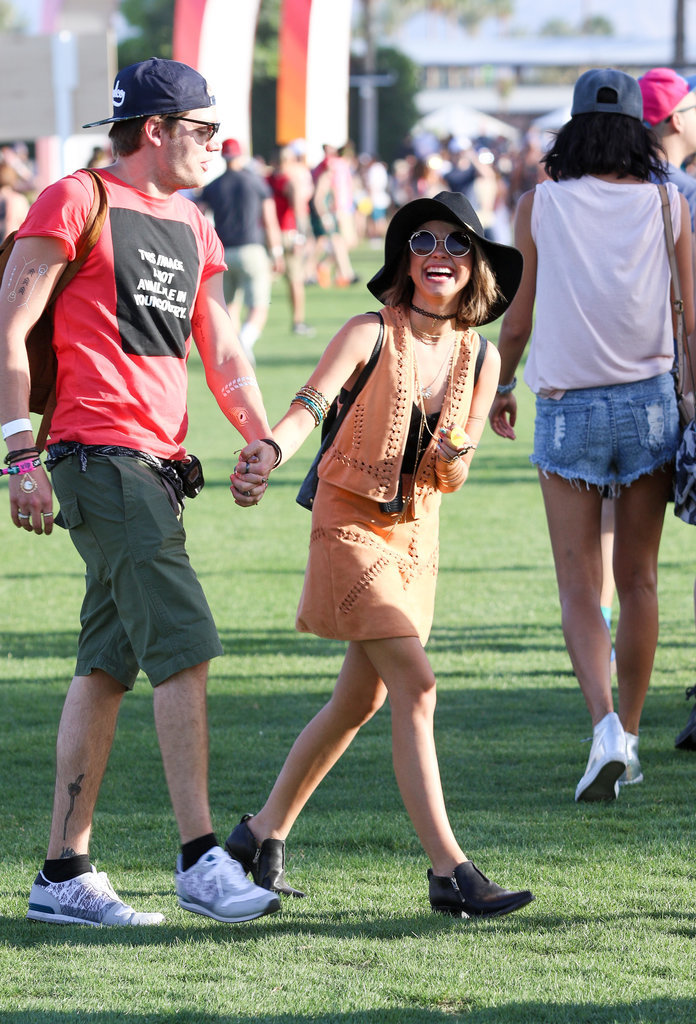 Nikki Read and Ashley Green
There's embracing a trend, then there's over-doing it, and that's what I felt like this Twilight pair were doing. Matching hats, really?! Less boho chic, more boho shite.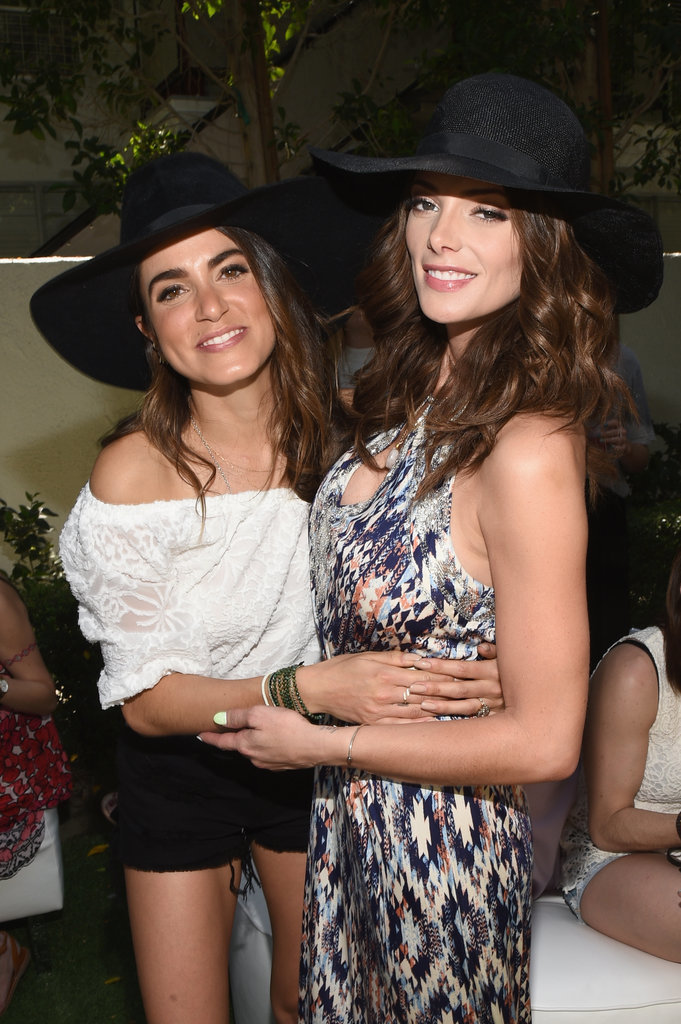 Jamie Chung and Victoria Justice
*YAWN* these outfits are far too tame ladies. The pair looked positively high street in their dull denim and ivory numbers.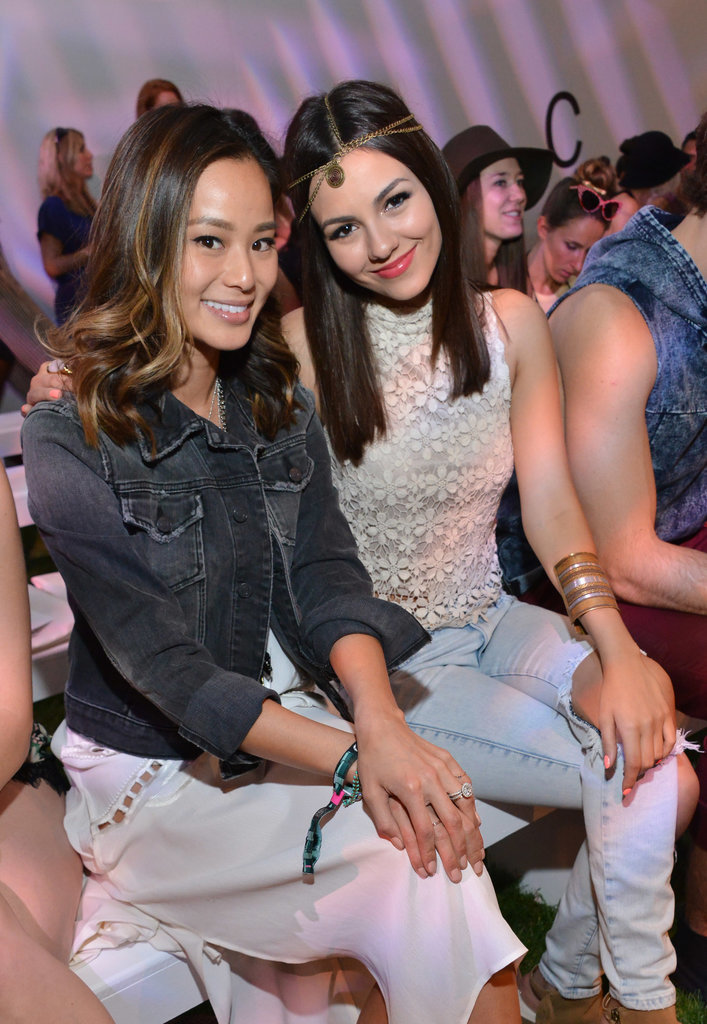 Forever on my worst dressed list it's always entertaining to see what she will wear. Are those floral cat ears?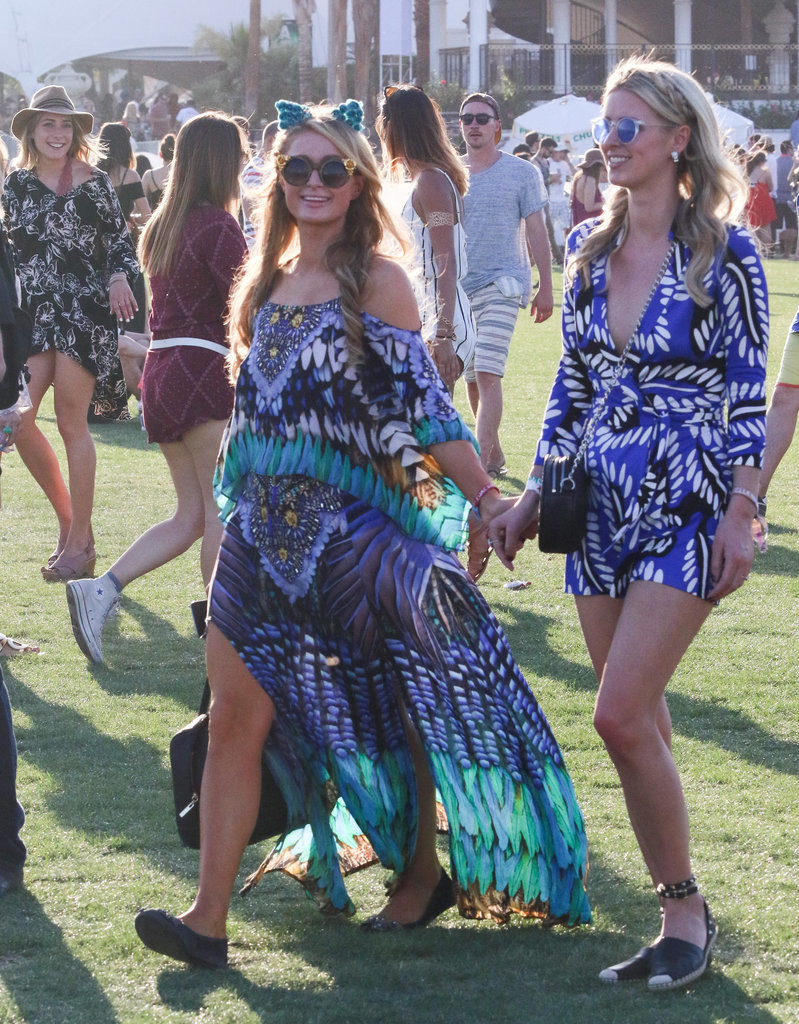 Three words: Bella Boring Thorne
Fergie definitely looks like someone who has pulled together a policewoman's outfit on half an hour's notice...