It's no secret that perve of pop Robin Thicke has had his slimy mitts elsewhere of late. From grinding behind Miley Cyrus at THAT VMAs performance last year, to being captured grabbing the behind of socialite Lana Scolaro and even being seen kissing a mystery woman at a Paris nightclub only last week.
Everything was made official today as wife Paula Patton confirmed to People magazine that the pair have split after eight years of marriage.
Her statement said:
"We will always love each other and be best friends, however, we have mutually decided to separate at this time"
Thicke had always swatted away rumours of a separation, even proclaiming his marriage was "the greatest love of the century" and even defended his controversial single 'Blurred Lines' by telling the press it was about his wife.
The pair have a young son
I don't know about you, but I think Patton has had a lucky escape. Lets take a look back at Thicke's questionable behaviour over the past year:
Last week he hit a Parisian nightclub with pal Kanye West to do a little bit more than dancing. The 36 year-old was seen getting close to a young woman on the dance floor.
In October Thicke proved how classy he was by donning the front cover of little known Treats! magazine with a number of naked women. If repulsive could be represented in human form, it would manifest as him.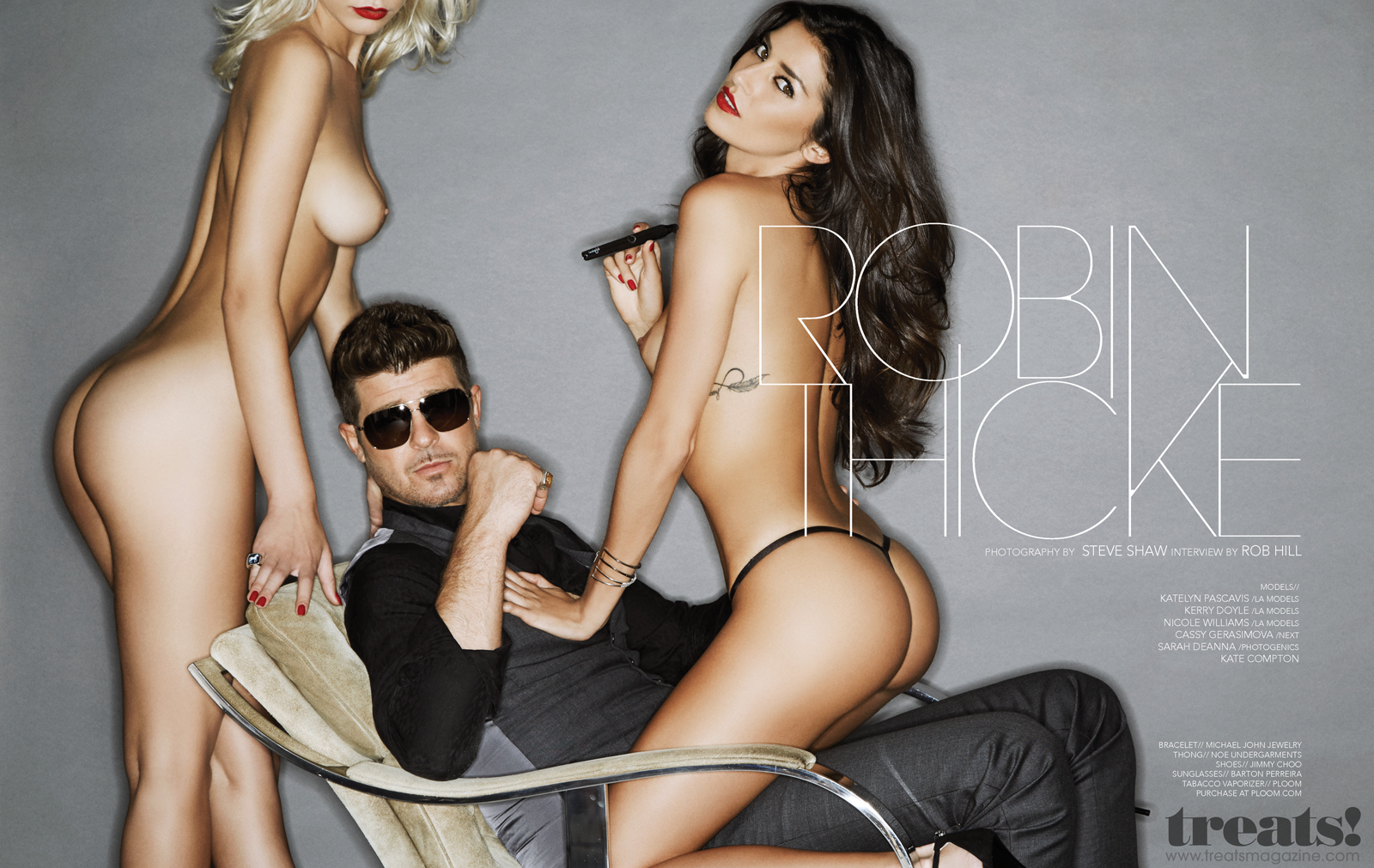 At the end of August 2013, Thicke took to the stage to duet with tongue-wagger Miley Cyrus in a shocking rendition of Blurred Lines. Grinding, twerking and general inappropriate behaviour ensued. Where's that sick bucket when you need it?
After the VMAs, the singer was pictured with New York socialite Lana Scolaro. The image shocked the world as a reflection in a mirror behind the pair showed Thicke with his hand on her derrieré, how vile.
Thickster might have been having fun with young son Julian in Miami in September but according to the Daily Mail, he still managed to GRAB some time with a female admirer.
March was the month of that infamous Blurred Lines video that featured topless models, sexist and explicit lyrics and general disrespect for the younger audience. I don't know about you, but I was scarred.