What the Bridget Jones has happened to Renée Zellweger?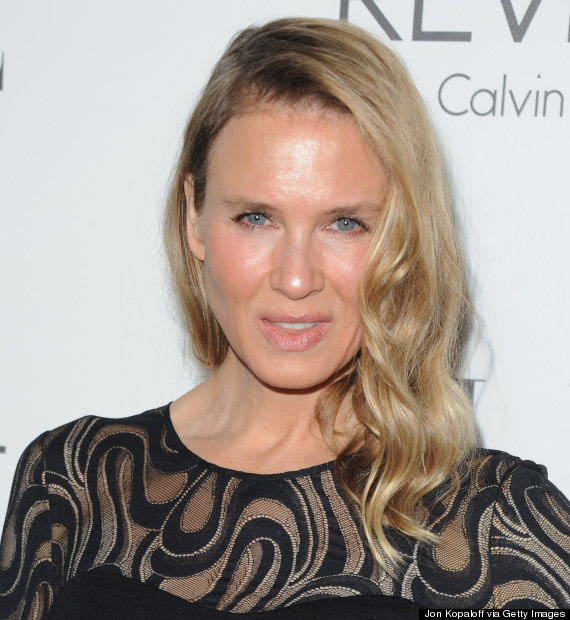 When you're a 45-year old Oscar winning actress, the pressures of looking slim and youthful are inevitable, but WHY Renée, why?! Giving in to the in vogue trend of paralysing facial muscles, the star seems to have gone slightly far here.
The Mirror delved deep into the situation, making an incision, I mean, decision to ask a professional about the possible work that had been done.
"Renee has undergone some facial procedures to contour the shape of her face including, fillers around her nasolabial folds and cheeks to give her face a fuller appearance, plus botox around the brow area to tighten her skin and make it appear more youthful."
Stepping out for the first time in months to attend the Elle Women in Hollywood awards on Monday, Zellweger walked the red carpet arm in arm with boyfriend

Doyle Bramhall II. Let's just hope she hasn't got many more big-time film roles, as facial expressions may prove a challenge!
The Changing Face of Renée Zellweger
Forgot what she used to look like? Here you go:
Bang bang! Along with the millenium came a cheery Zellweger. Loving the bob with edgy fringe, and what a faultless smile.
Let's take it back to the wonderful year of 2003, when Renée was positively voluptuous with lets be honest, a fresher face. No sign of the needle here, and look at those enviable waves!
Still looking hot to trot in 2005, the actress opted for a darker look..
The conspiracy began in 2006 when Zel stepped out for the Miss Potter premiere with this shiny forehead. I can see my reflection in that.
Wowa is this a bad angle or ? Zellweger looks older than her years here, in 2008. Perhaps the botox wore off?
Something started to go wrong in 2013, and it wasn't just the hair...