Best Dressed
Every red carpet event they attend, these young ladies impress me more and more. Opting for a sleek, monochrome look, model Kendall donned PVC-esque cigarette trousers that cut off at the ankles, with a brilliant white cut-out leotard complete with ringed halter-neck (and side-boob). Kylie brought the grunge with the frayed edges of her strappy white dress and blue dip dye, contrasting them with strappy pointed stilettos.
Iggy Azalea looked positively glowing in Zuhair Murad on the red carpet. Gliding along, her ethereal red gown gave her a sophisticated look with the symmetrical shapes on her sheer elements giving the gown an edge. Take note ladies: minimal make-up accentuates an outfit.
Further proof that Jennifer Lopez is immortal. This lady looks flawless and no different to when she first walked the red carpet 12 years previous. Owning Donna Karen, the billowing dress with plunging neckline contained largely chiffon elements sans her high waisted shorts and a sleeveless fitted top underneath- stunning!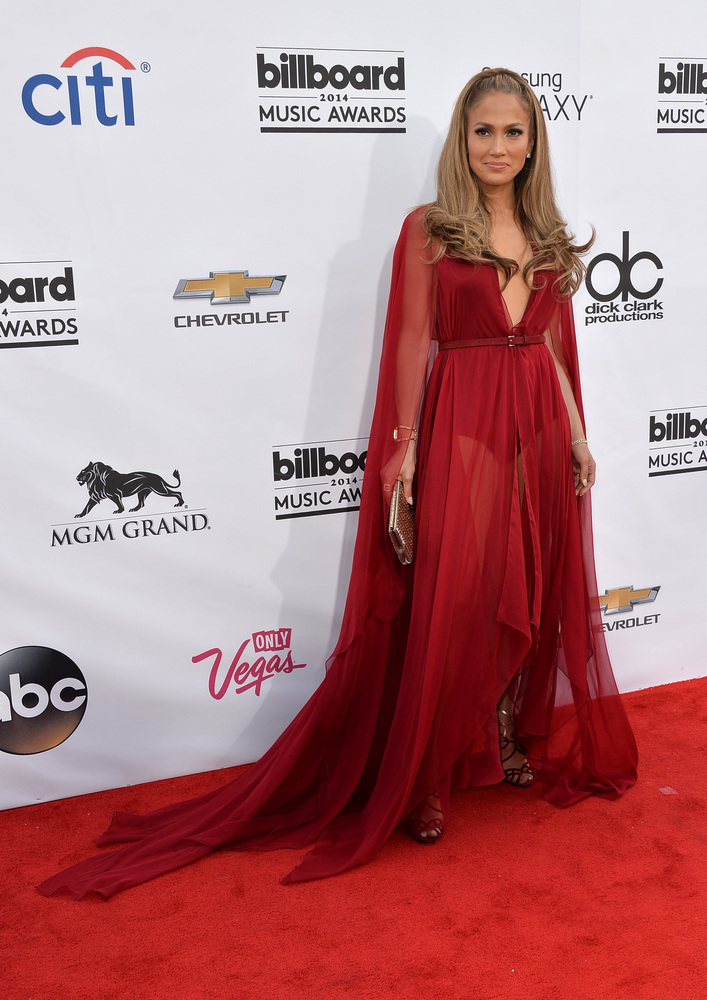 Kesha is back and she is looking as gorgeous as ever! Slightly more formal than some of her previous outfits, she chose a black and slate grey gown complete with asymmetric baroque design and a fishtail finish. Determined to keep a quirky element to her look, her beautiful up-do had an element of powder pink.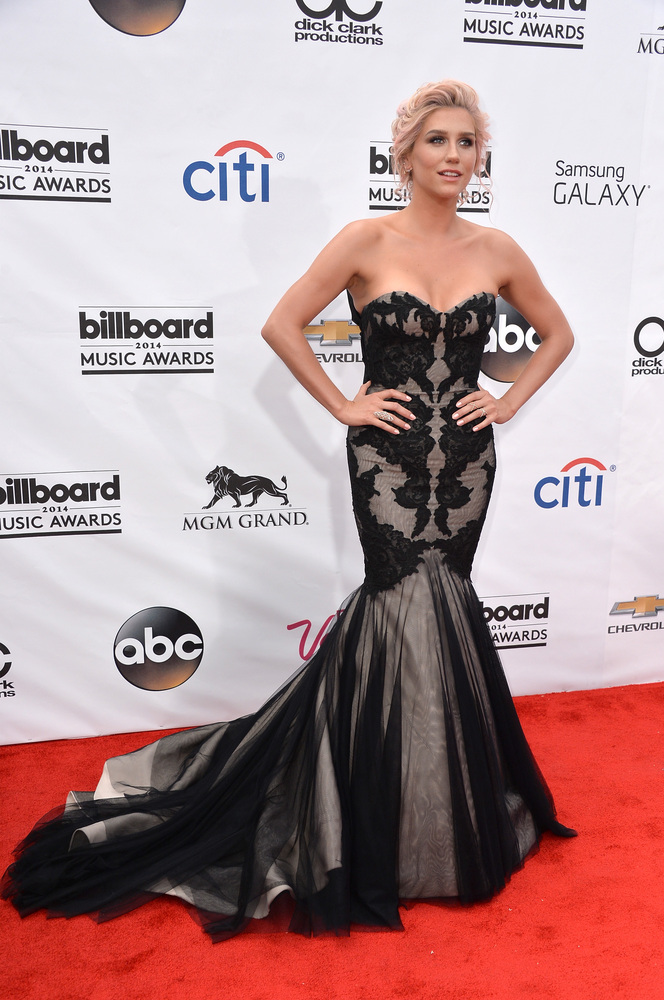 Wowza! Shakira was the curvaceous Queen of the red carpet last night in this intricate midnight blue bodycon. I loved the fish scale-style panels to the front of the dress and the scored look to the sleeves, all finished off with natural make-up and side-swept Hollywood curls.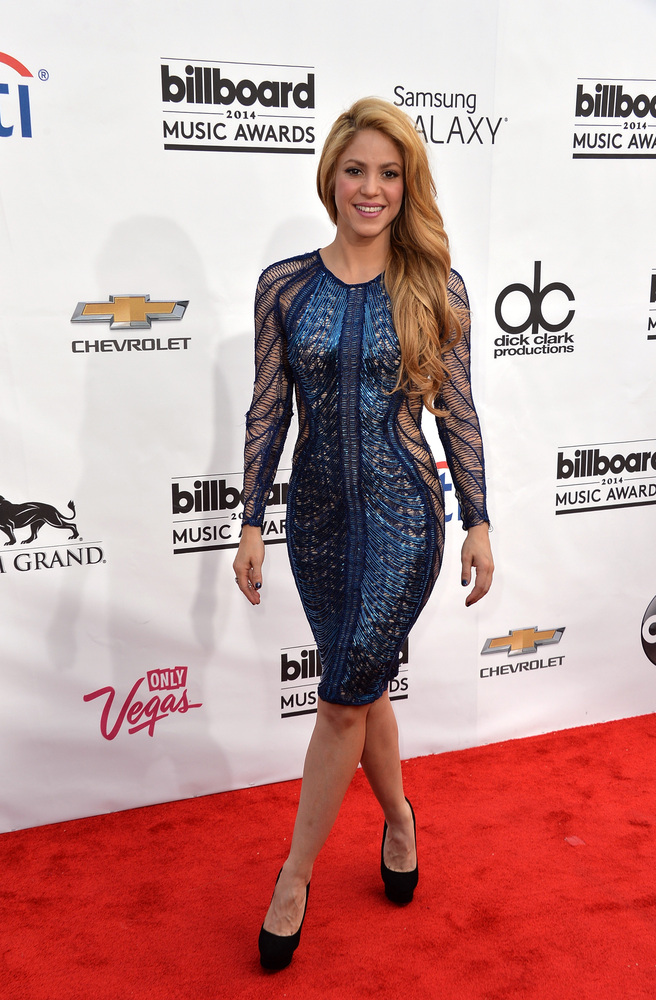 Keltie Knight's bold and arty outfit really caught my eye last night. I loved her wrapped skirt, shoulder cut-outs and the dog tooth-esque print on her two piece. I need this outfit!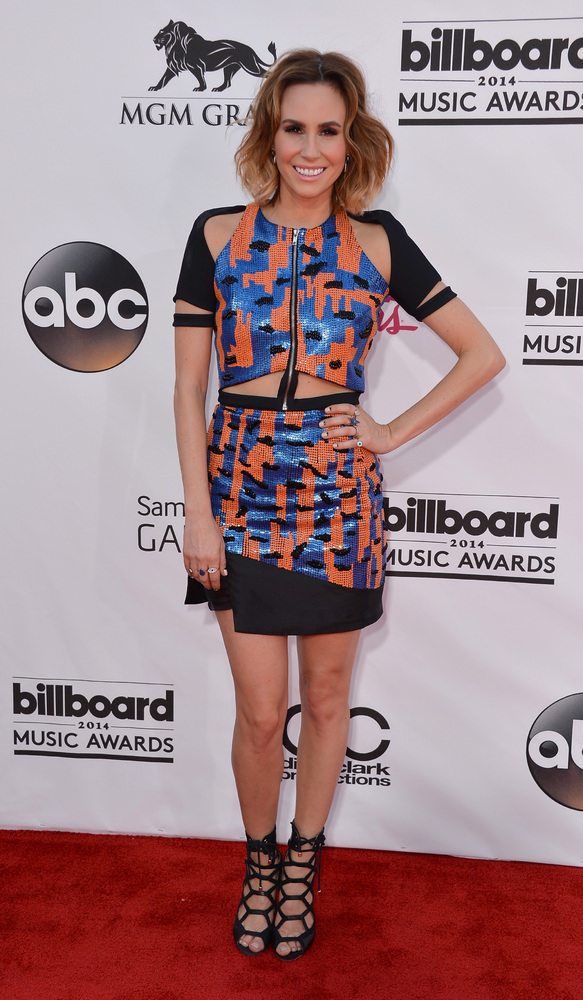 Ever since her rejuvenation as a clean cut rapper, Minaj has moved from strength to strength in terms of fashion and this Alexander McQueen creation is no different. Her daring cut-outs are just as cheeky as her personality, with a peep of under-boob.
Oh dear.. there is daring, and then there is too far. Miss Rowland seemed to burst out of her ill-fitting crop top as she stuffed her hands into the pockets of her multiply split skirt. Accessorising is great, but these bracelets look more like handcuffs.. sorry Kelly.
Omg, is that you Natasha? At first glance I was extremely excited to see the wonderful Natasha Bedingfield, but what is she wearing?? the floral detail on her top is elegant and intricate, but the outfit falls flat at the trousers which make her look, dare I say it.. frumpy.
I might not own anything designer, but I sure as hell could have pulled out something half decent for the awards unlike Miranda Lambert here. The pink bodycon is plain and downright insipid. Boring.