It's a sad time when you lose a pet, and many people get over it in different ways. For Miley Cyrus, the best way to get over Floyd, her Alaskan Klee Kai was to commemorate his life with some serious inkage while off her face on weed.
During a house party thrown at her Los Angeles mansion, the former Disney star reportedly smoked a joint before receiving a tattoo of her beloved pooch, revealing the full extent of it on her Instagram account. The inking consisted of a picture of the dog with a speech bubble coming from its mouth which read "With a little help from my friends".
Floyd was tragically killed by a coyote back in April and after being distraught, Cyrus decided to adopt new puppy Emu last week, insisting it was with her deceased dogs blessing. Along with herself, Flaming Lips frontman Wayne Coyne was also seen getting the same tattoo as well as a number of others being tagged in her photos and her brother Trace Cyrus also being present at the party.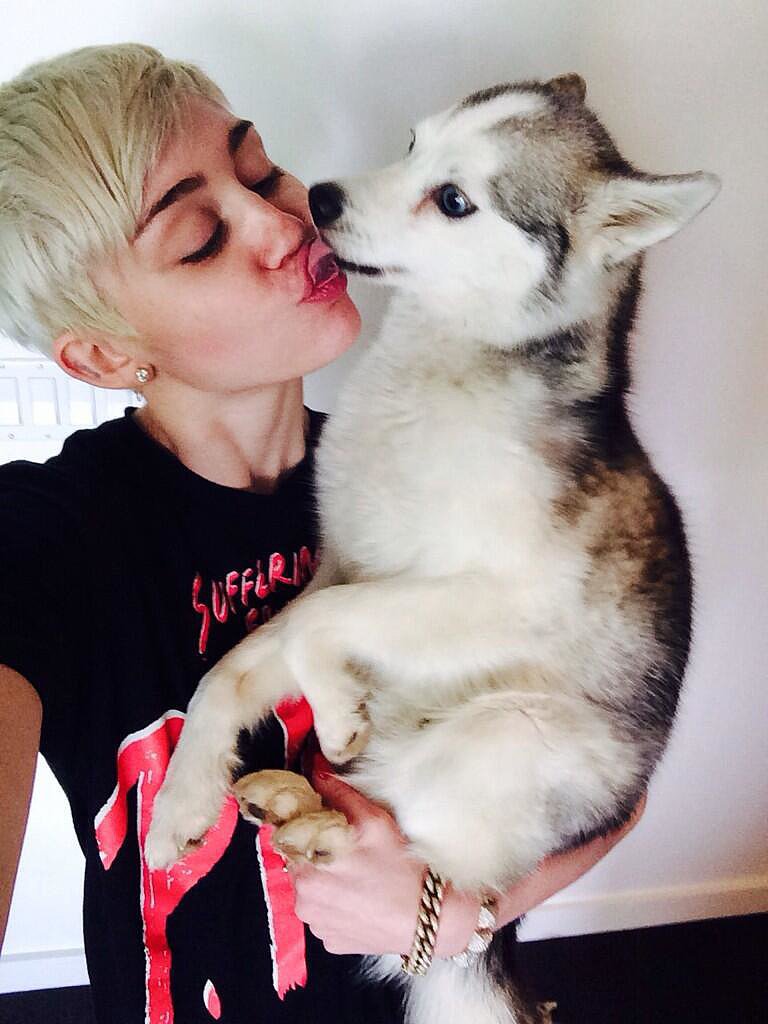 Floyd, Cyrus' dog that died in April
The 21-year-old animal lover welcomed Emu last week, a dog which bears a striking resemblance to Lassie. Along with this she has three other dogs, Happy, Mary Jane and Bean.
In a strange twist, the Wrecking Ball star admitted she has a shrine for her dead dog which always contains fresh flowers and she lights a candle each day.