It was only a matter of time.
Just a week after the police raided his California home after reports that he had caused thousands of dollars worth of damage to a neighbours home, the 19 year-old was arrested in the early hours of this morning for driving under the influence and drag racing, *sigh*.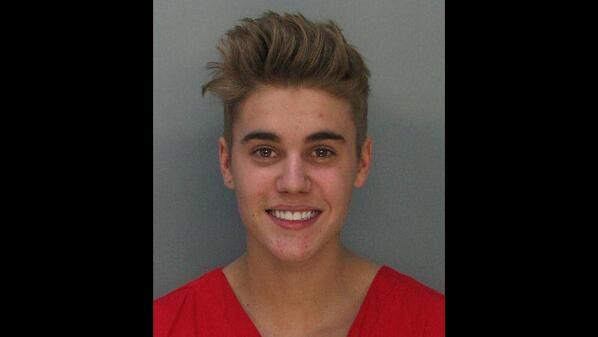 The Biebs is looking proud in his mugshot
Bieber was driving his rented Lamborghini in Miami Beach when he was stopped and failed his sobriety test. Sergeant Bobby Hernandez told WSVN in South Florida

that officers had seen two vehicles blocking Pine Tree Drive for a drag race and Bieber and the other driver are said to be in custody. Hernandez also said that the star will eventually be transported to Miami-Dade county jail.
Bieber's home was raided a week ago.
The Baby singer's mother spoke to The Sun recently about his behaviour, blaming everyone but him for his wayward behaviour:
"I think so many people go into the entertainment industry with amazing Christian roots and they go in with the right morals and they get influenced somehow."
*yawn*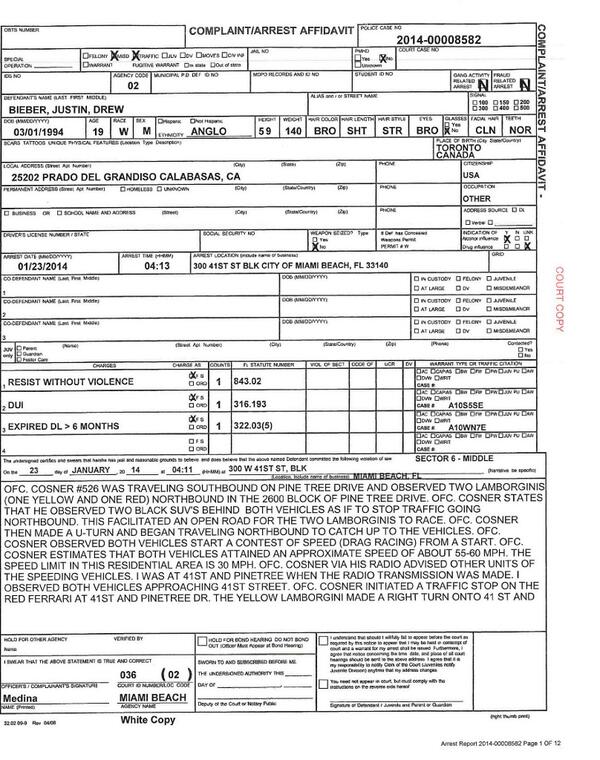 Arrest Report