Stop trying to make bleached brows happen, they are never going to happen!!
Katy Perry and ugly are not two phrases I ever imagined would go together, but boy was I wrong. I would like to question the sanity of fashion after a sudden influx of celebs are bleaching their eyebrows resulting in a strange, almost plastic doll look.
Gone is the admiration of Katy Perry's beauty, and in rushes the constant urge to vomit every time my eyes reach this picture. What was she thinking?! Sharing the rather dodgy looking albino style on her Instagram, she teamed it with greasy '90s look hair, sweet wrappers on her nails and some minging bling on her ears.
Let us take a moment to mourn the beauty that was.. Katy Perry. Luckily for fans (and my sanity) she loves changing up her look, so hopefully this is temporary.
bet she misses those brows..
Bleaching isn't just for this Dark Horse however, as many other stars have decided they brows need to be peroxide-induced..
Controversial tween Miley Cyrus decided to not only bleach her bob, but her brows too, and she looks terrifying. Back in November she debuted her look on Instagram with the caption "blonde hurrrrr erryywherrrr" YA THINK?!
Your eyebrows may have been raised quite a few times by this lady, but if hers are, you would never know. Black hair, blonde brows- just doesn't go does it?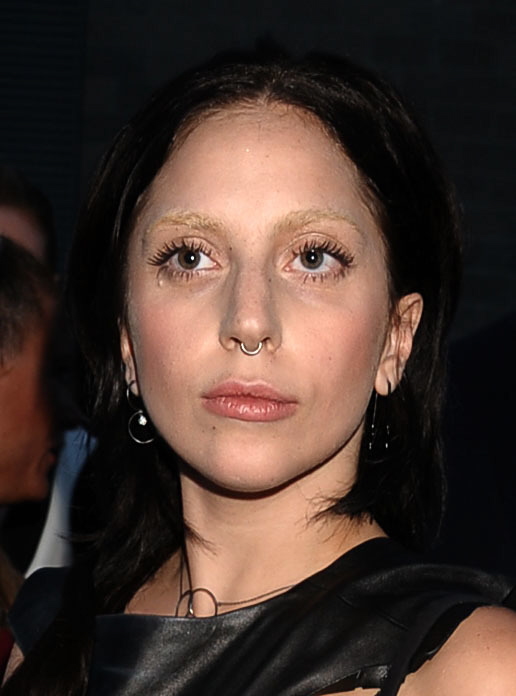 As IF the Queen of brows 21-year-old model Cara Delevingne bleached hers? back in January 2013 she tweeted a distraught message saying she felt lost without them- we do too Cara.
Okay so technically she is a nut job anyway, but she had to make the list. The black-eyed, short-fringed singer of Die Antwood looks positively demonic with bleached eyebrows...