*yawn*
I'm pretty sure if every person on this planet sued 80-something comedian Joan Rivers for making fun of them, she would be drowning in debt by now.
The outspoken personality has rubbed Twilight actress Kristen Stewart up the wrong way in her new book 'Diary of a Mad Diva', after she made comments about the 24 year-old having an affair with Snow White and the Huntsman Director Rupert Sanders.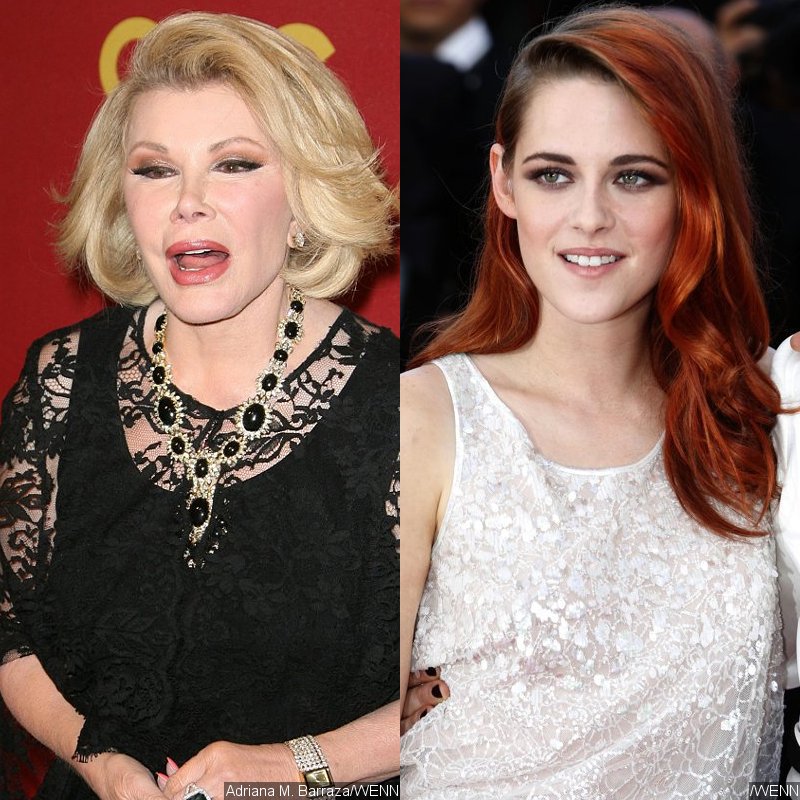 A hilarious quote from her book read:
"Many stars only do one thing well. Of course, the best one-trick-pony is Kristen Stewart, who got a whole career by being able to juggle a director's balls."
She confirmed Stewart is taking her to court over the comments- boo hoo. That's kinda what happens when you are publicly shamed. In her own defence, Rivers exclaimed
"She obviously didn't read our disclaimer, which says it's a comedy book...
If you're gonna take it seriously, you're a fool".
Rivers laughed off the incident and said she's lucky she's not a Kardashian. I can't help but wonder why the 81-year-old doesn't bother picking on men in any way- I guess her shocking behaviour is the only thing keeping her on television.