As if we didn't have another reason to think Lindsay Lohan was completely out of her mind?
More confirmation that perhaps Miss Lohan isn't as sober as Oprah thought, comes when it was reported when the Mean Girls star decided to run around London's famous department store Selfridges, completely starkers. Reportedly darting out of her changing room, she decided to run around the shop whilst laughing hysterically. How worrying!
A (scarred) victim of the incident told The Sun newspaper:
"Lindsay took some items into the changing room.
Halfway through, she ran out of the room with nothing on and was chased by members of staff who were trying to cover her up."
Her ludicrous behaviour was apparently punishable, as she was unable to participate in her pre-booked personal shopping experience.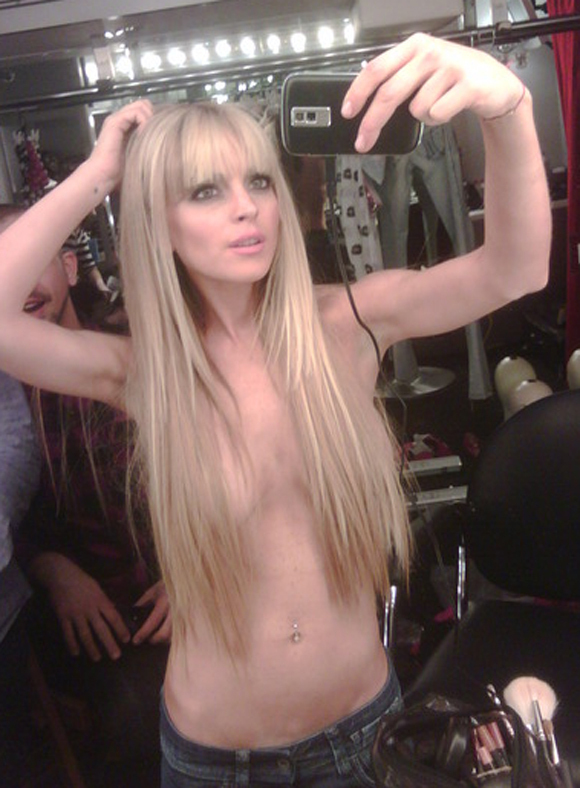 This isn't the first time the child actor has acted barmy in Blighty, as she also reportedly locked horns with modelling legend Kate Moss after she decided to contact Moss' husband Jamie Hince.
In case you feel the need to breathe a sigh of relief at her departure, you will be sadly disappointed as Lohan is set to star in West End production 'Speed-the-Plow'
*sigh*
Looks like she's here to stay then? Look out for a naked Lindsay in a store near you...